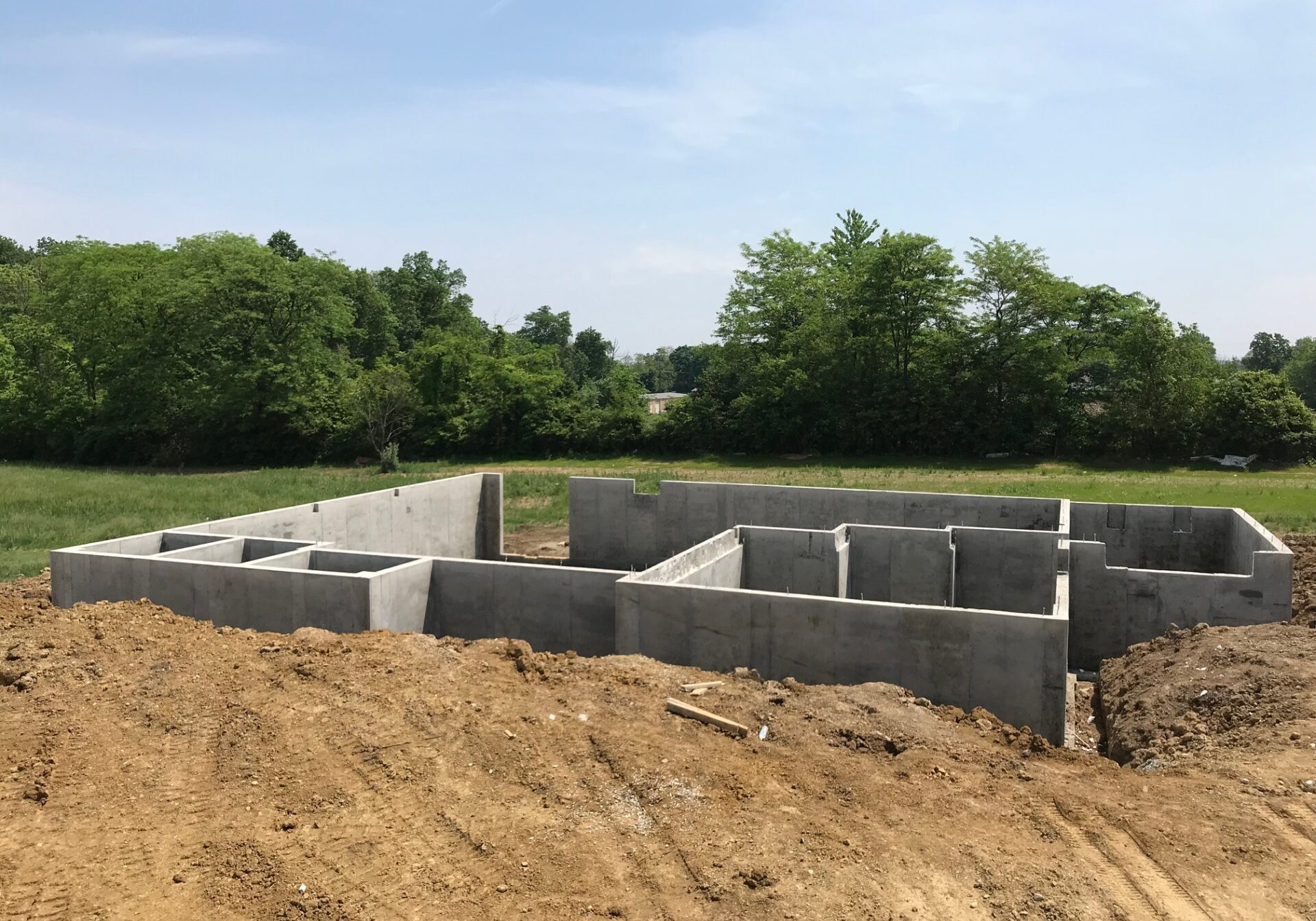 Armada Poured Walls uses a process that incorporates state-of-the-art technology, an in-house CAD engineer, and customized CAD software.
We aim to provide our customers with the most accurate plans possible for poured walls, foundations, and poured concrete basements.
Our goal is to eliminate all mistakes and inconsistencies by making sure field workers have reliable plans that are exact. The engineer determines the project, plan, and whatever issues may exist, then works with the builder and homeowner. Accuracy, efficiency, and finishing the job on time are of utmost importance to us.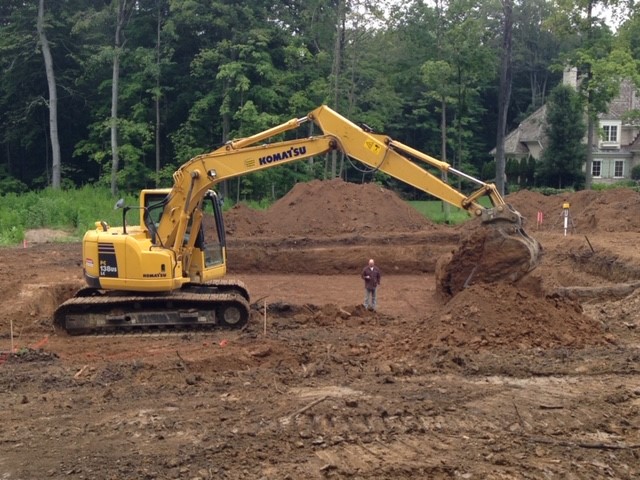 We provide both residential and commercial excavation including basement excavation, site work, and sewer utilities work.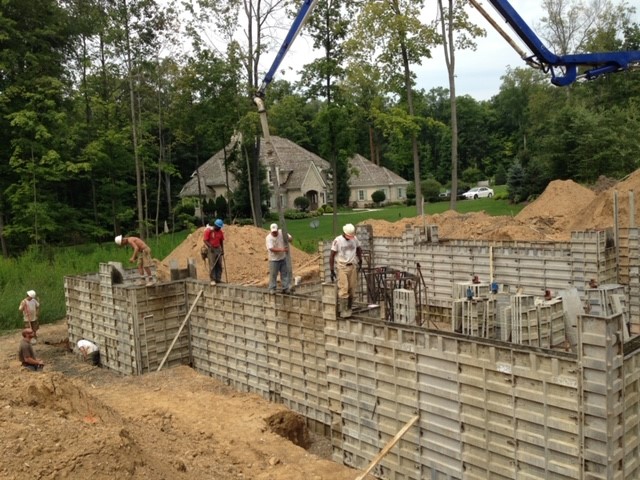 A poured wall process begins with an inspection of your foundation and site plan, followed up with a detailed estimate.  Using the layout plan, we produce a solid foundation.
We apply a spray on membrane to the exterior of the foundation which keeps water out and creates a dry basement.  We also install a rigid insulation board for maximum protection.