Welcome to Armada Poured Walls
Armada Poured Walls has more than 20 years of experience providing turnkey residential construction poured concrete services throughout Northeast Ohio, including excavation, foundation and waterproofing services throughout Akron, Cleveland, Cincinnati, Dayton, Canton, Columbus and surrounding communities.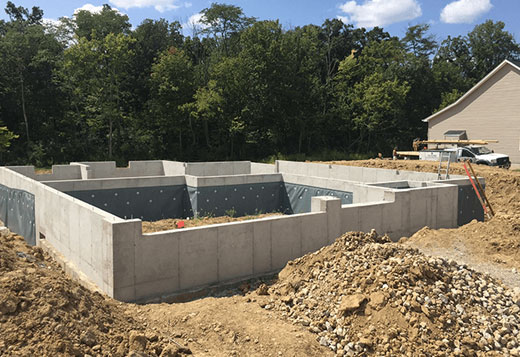 We are equipped to handle all types of residential and commercial work and the client, whether it's a builder or homeowner, is always involved in the process.
Our poured concrete basements, poured walls and foundations are built to your exact specifications using the latest technology, including a Total Robotics Station and in-house CAD engineer. These two resources allow us to eliminate mistakes and ensure accurate plans to produce a free estimate that you can count on.
Call today to find out how our advanced process, experience and technology make us the superior choice for your next project!